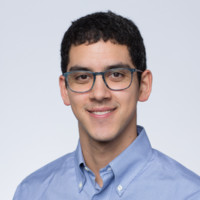 Textbelt is dedicated to providing a no-frills API for developers who want to send SMS programatically. It is owned and operated by Alioth LLC since 2012.
Software engineer Ian Webster started Textbelt as an open-source project over 8 years ago. He found that SMS APIs are overcomplicated and filled with hidden gotchas such as extra charges for phone numbers, minimum spend requirements, and so on. Developers just want a simple, transparent API that behaves reliably and predictably.
Since its creation, Textbelt has evolved into both free and paid versions. Our team supports both versions and offers top-notch service.
Our aims at Textbelt are straightforward:
Easy to set up: Start sending SMS quickly. No need to create an account or add untrusted dependencies to your codebase. Use it anywhere, from command line to cloud to microcontroller.
Flat, predictable pricing: Calculate your spend just by counting the number of SMS you send. Our pricing does not vary based on the mobile carrier or country you're texting.
Deliver at all costs: We choose the best routes for delivering SMS internationally even when it costs us more.
Options for everyone: No minimum spend. We offer SMS packages sized appropriately for students, enterprises, and any customer in between.
Thanks for choosing Textbelt,

Ian Webster
ian@textbelt.com
Textbelt's history as a free, open-source project
Textbelt began as an open-source project that allows developers to send free SMS using email-to-SMS gateways provided by mobile carriers. Between the years of 2012 and 2017, Textbelt provided this service for free to all developers.
Eventually, the open-source maintainers came to realize that hosting a free web service was unsustainable. The service was frequently abused by spammers and mobile carriers were beginning to block SMS emails.
While the open-source project is still available for private use, the hosted version of Textbelt has moved to paid message delivery instead of email-to-SMS gateways. We pay mobile carriers to deliver your messages and you pay us. It's not as ideal as free open-source, but it creates a sustainable way to provide this service and a more reliable SMS delivery mechanism.